Welcome to . . .
Northern Suburbs Netball Incorporated
Northern Suburbs Netball is a Junior Satellite of Netball Wellington Centre.
We are comprised of 19 Primary and Intermediate Schools within the Northern Suburbs, providing students (from year 1 through to year 8 inclusive) with the opportunity to participate in Netball.
The majority of games are played at Newlands College, with the remainder played at Newlands Intermediate.


latest news

Year 5-8 Round Robin Draw
[ CLICK HERE ] to view the latest Northern Suburbs Netball Draw.

Year 8 rep team - report from Tournament in the Manawatu earlier this month.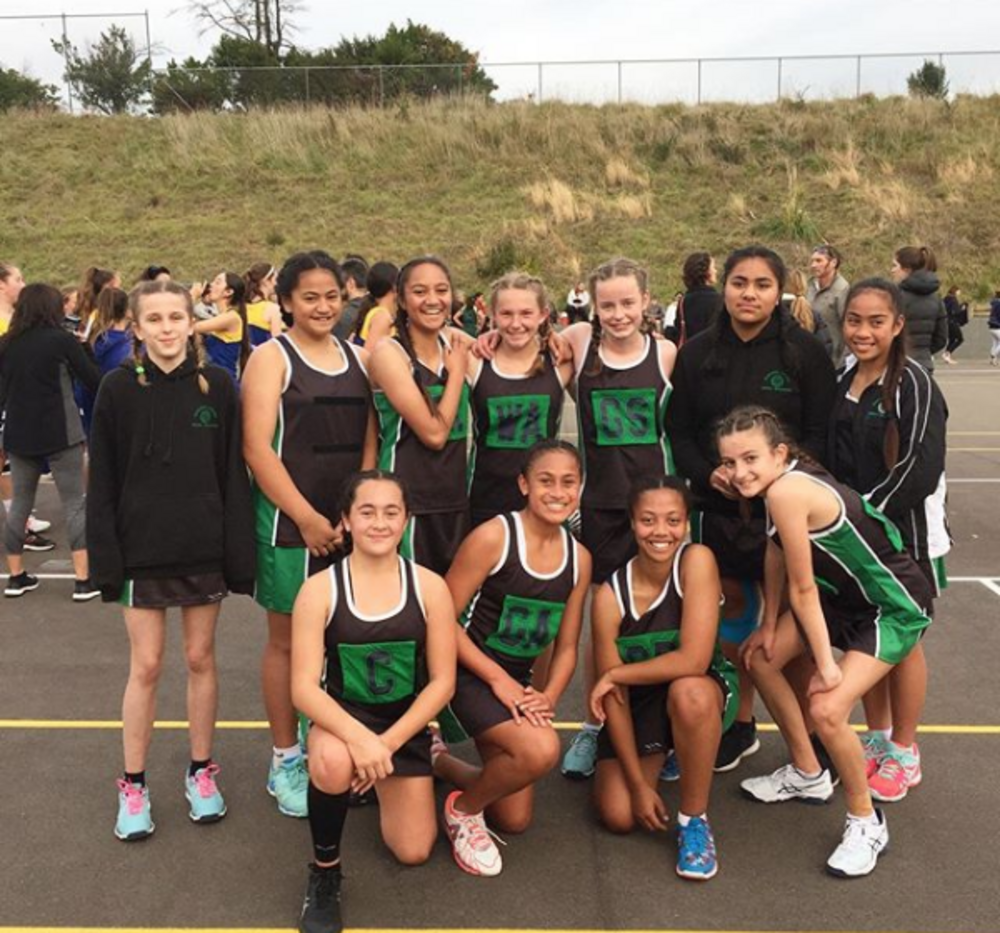 Well done to the Northern Suburbs Year 8 rep team. Report below from Sam Hannah the coach.
What an exciting Steffensen Tournament in the Manawatu earlier this month. Our Northern Suburbs Year 8 Representative team showed enormous heart and great team spirit to play hard in every game leading up to a nail-biting final.
In the pool round, we only had one loss, which was to Coastlands Kapiti by 1 point. But because the girls worked tirelessly in every game, we took the lead going into the finals on goal difference.
The finals saw us face Coastland Kapiti again. And what a final it was!! Every quarter was fairly even with neither team giving an inch. It wasn't until the last 2 minutes of the game when our team dug extra deep, turned over a centre pass and went on to win the game by 1 point! Our girls played some stunning netball at the weekend and they deserved to get the win in the end. We are all so proud of them.
Coach - Sam Hannah

Year 7 Player Development Programme Registration
If your son or daughter is interested get in quick, we only have a few spots left. If you miss out there will be a waiting list incase of any withdrawals.
[ CLICK HERE ] to register. 

Year 1-2 Programme - Term 3
Registrations are now closed.

School holidays netball skills clinic

Updated Handbook for 2018
Here's a great read which answers many basic questions and a few of those things you are just not sure about. You might even learn something completely new too. Thanks to all the committee members who have helped updated it. Click on 'Handbook 2018' below to see the PDF.

Handbook 2018


Become a pool umpire
We are on the look out for umpires to be part of the pool this year. If you are already an umpire for your team but would like an extra game, and some extra money then you can register your interest. We have some support plans in place to help you succeed.


Queries . . .
If you have a query your first contact is your school delegate. Emails received from parents/members will be referred back to your delegate.
If you need to contact our chair or secretary please do so vie email : Chair or Secretary .


[company] events from: to: as at: [today=dmy]
JULY-2018
01 / JUL
Year 7 Player Development Coach Workshop
9-11am Venue TBC
06 / JUL
Registrations close for Year 1 and 2 futureFERNS
14 / JUL
No Netball - School Holidays
21 / JUL
No Netball - School Holidays
26 / JUL
NSN Committee Meeting
7pm @ Newlands Intermediate staffroom
29 / JUL
Star Helper training for Year 1 and 2 futureFERNS
29 / JUL
Session 1 - Year 7 PDP
Newlands College Courts
29 / JUL
Year 1 and 2 futureFERNS commence

[company] events from: to: as at: [today=dmy]
AUGUST-2018
05 / AUG
Session 2 - Year 7 PDP
Newlands College Courts
11 / AUG
Final day for Year 3 and 4 futureFERNS
12 / AUG
Session 3 - Year 7 PDP
Newlands College Courts
16 / AUG
NSN Committee Meeting
7pm @ Newlands Intermediate staffroom
18 / AUG
Rain day for Year 3 and 4 futureFERNS
19 / AUG
Session 4 - Year 7 PDP
Newlands College Courts
25 / AUG
Final day for Year 5-8
26 / AUG
Session 5 - Year 7 PDP
Newlands College Courts

Sponsors