Welcome to . . .
Northern Suburbs Netball Incorporated
Northern Suburbs Netball is a Junior Satellite of Netball Wellington Centre.
We are comprised of 19 Primary and Intermediate Schools within the Northern Suburbs, providing students (from year 1 through to year 8 inclusive) with the opportunity to participate in Netball.
The majority of games are played at Newlands College, with the remainder played at Newlands Intermediate.


latest news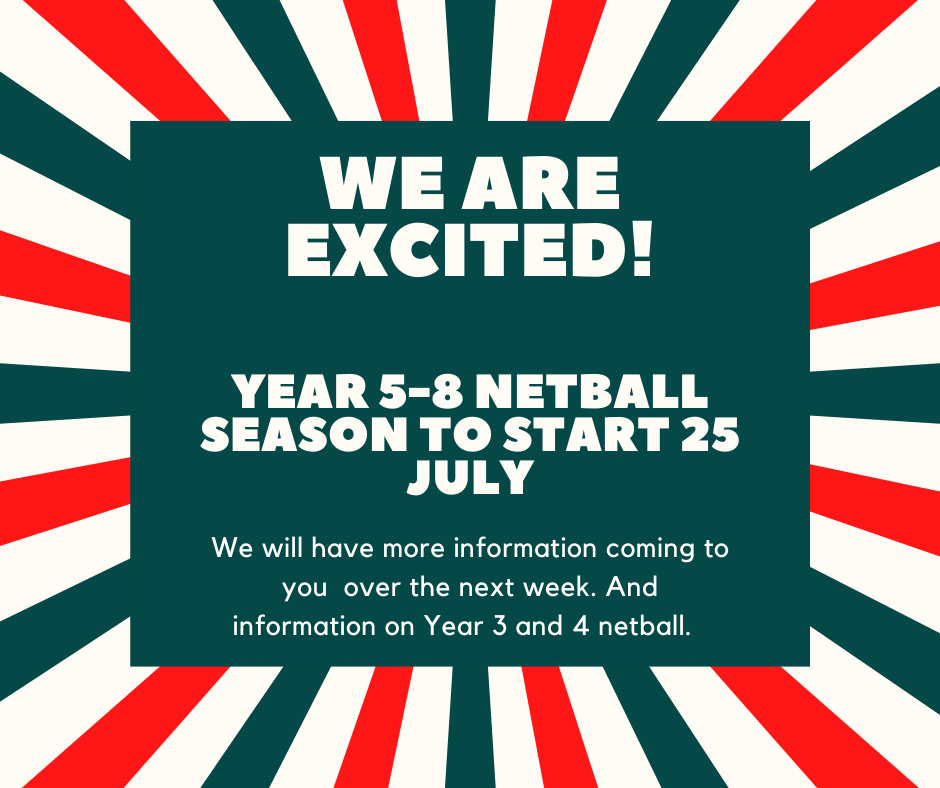 2020 Competition
The Northern Suburbs (NSN) draw committee has considered the rules and guidelines provided by NZ Sport and NZ Netball and have drafted proposals on the following:
2020 NSN competition structure
Court usage during the competition
Specific guidelines to be implemented once competition commences 
It is important to note that the draw committee considered that the NSN competition will operate under COVID-19 Alert level 2, and even if the government moves to Alert Level 1 before or during the competition, no changes will be implemented as a result. This will provide our community with comfort and a level of security knowing that NSN has acted cautiously given the current situation.
What will the 2020 season look like?
The 2020 season will commence on Saturday 25 July 2020, and teams from years 5-8 will be playing in the competition. It will be a shorter season than usual, spanning the whole 10 week school term and will consist of:
Four grading games
Five competition round games
One rain reserve day 
The rain reserve day will only be used as required. If it has not been used by the end of the four grading games, the competition round will commence on week 5 of the season. There will however, only be one rain reserve day for the season, so any further cancellations will result in less games in the season.
When will registrations open? 
Team registrations will open on the 5th June 2020 and will close on 22nd June. This should allow sufficient time for schools that have not already trialled their teams to complete this process. At the same time, schools that have already selected their teams should reconfirm their teams as a player's personal circumstances may have changed.
Guidelines for registration will be circulated to school delegates before registration opens.
Where will games be played? 
The primary (years 5/6) and intermediate (years 7/8) games will be played at separate venues. All intermediate games will be played at the Newlands College courts, and the primary games will be split between Newlands Intermediate concreate and turf courts.
Game structure
Intermediate games will be slightly shorter in length. A bigger break between games will allow the current rounds players and officials and supporters to depart before the next round arrives. Each quarter will be 8 minutes, there will be a 2 minute break at the end of the 1st and 4th quarters, and 4 minutes at half time.
When will my team play each week?
Without knowing the exact number of teams in the competition, it is hard to know when a team will play. However, with the split across 3 venues, intermediate games are likely to finish around 3:30pm and primary games around 2:30pm. 
In previous years we were able to provide clear guidelines that intermediate teams will play from 8:30 to ~11am, with primary following. This year with both intermediate and primary games commencing at 8:30 we will not be able to provide the same guidance.
The draw will be released the Wednesday before each game detailing the time and court the games will be played on.
Game restrictions 
The general restrictions for this season are detailed below. Restrictions applying to specific venues follow this general guidance.
 No one should be participating (or leaving home) if they are displaying symptoms of COVID-19, awaiting a test, or if required to self-isolate
Social distancing rules as outlined by central government will apply. Spectators have to maintain physical distancing of 2m wherever possible, especially from people you don't know
No one should be participating (or leaving home) if they are displaying symptoms of COVID-19, awaiting a test, of if required to self-isolate
Social distancing rules as outlined by central government will apply. Spectators have to maintain physical distancing of 2m wherever possible, especially from people you don't know
There will be no public parking allowed on school grounds, including Newlands Intermediate school grounds
Every player, official and supporter will be required to sanitise their hands and equipment before and after leaving the court area. Sanitising stations will be located at each venue
Each team will be required to provide a game ball and bibs, which should not be shared between teams. All other equipment must be kept inside the team bag and should not be used while at the courts
Warmup equipment is limited to balls only. Whilst multiple balls can be used uring warmup, all balls apart from the match ball must be stwed away inside the team bag prior to leaving the warmup area
All equipment used during practices and warmup should be sterilised after use. Bibs should be washed after games and practises.
All players, officials and supporters from a round will have 10 minutes to clear the court area after each game. Players and spectators will be required to leave the school grounds and are not allowed to loiter afterwards.
The next round will have 10 minutes to arrive at the courts and set up before the games will start. A strict timeline will be maintained to ensure the competition runs smoothly.
You cannot arrive at the venue more than an hour before your game. If you have extra time between games, you will be required to leave the grounds and return in time for the next game. This is to give more certainty around contract tracing in the event it is required.
The water fountains on the grounds cannot be used. Each person should come prepared with their own water bottle.
Each player will be restricted to one supporter. This does not include officials - for example, the coach and team manager
No shaking of hands or high five'ing will be allwed after games. Teams should however still show good sportsmanship and congratulate the other team after the game
Restrictions for Newlands College courts
The following restrictions apply to games being played at the college courts
Only players, officials and supporters for the intermediate games should access the Newlands College grounds
Entry and exit will be via different gates. Foot traffic will be in a single direction to and from the courts
Warm up will be restricted to the courtyard area. Players, officials, and supporters must leave this area no more than 10 minutes before the start of their game.
No coffee cart, school fundraiser, bbqs or bake sales are allowed 
Restrictions for Newlands Intermediate courts 
The following restrictions apply to games being played at the Newlands Intermediate courts
Only players, officials, and supporters for the intermediate games should access the Newlands Intermediate grounds
The basketball court area will be closed off and used as a warm up area
Players, officials, and supporters should remain in this area until the court controller comes to collect them for their round. This is to allow time for the previous round to clear the courts before the next round arrives.
Only players and officials will be allowed on the netball courts. Supporters must remain outside the fence.
Complying with restrictions on 100 people at outdoor gatherings
The information from Sport NZ specifies:
"For sports that take place outdoors in a large open area with multiple fields and courts the requirements on the numbers of people apply to a single field and court, so long as this is managed in accordance with other public health guidelines and the attendees at one gathering do not mingle or interact with each other in any way. Gathering restrictions apply to each separate space e.g. an outdoor court that can be managed separately with suitable physical distancing between these spaces"
From an NSN perspective, we have defined the following as distinct different spaces, which is broader than the guidelines provided by Sport NZ:
Newlands College court area (all 6 courts)
Newlands College courtyard warmup area
Newlands Intermediate concrete courts (2 courts)
Newlands Intermediate turf courts (2 courts)
Newlands Intermediate warmup area 
Based on the assumption that teams will have a maximum number of 9 players per team and a single spectator per player, this still complies with the mandated maximum 100 people at outdoor gatherings.
School responsibilities
The following is the responsibility of schools that have team(s) playing in the NSN competition:
Schools should have contact details for each player of a team. This includes: name; address; phone number; email address
Schools should ensure that teams are aware of the level 2 guidelines that apply to netball
Each school should ensure that each netball family are aware of and agree to the guidelines and restrictions
The coach/manager of each team is responsible for keeping a register of every team member that attends practices and games. The details of the parent/caregiver/spectator should also be recorded so full contact tracing is possible if necessary. This does not need to be bought to the games, but must be kept for the entire season. The information must be kept confidential. 
Year 3/4 Survey
We would like to understand how our community would like the year 3&4 programme delivered this year. If you would like to have your say, please click the link here to have your say.
Pool Umpires
If you would like to register to be a pool umpire this year, please follow this  link  and fill in the form. Pool umpires are paid $10 per game by the team they umpire for. This year, we expect 20 minute gaps between games because of Covid-19 alert level 2 restrictions on crowd numbers. 
Uniform Discussion
At our recent committee meeting we reviewed our uniform guidelines for year 5-8 netball. This paper reflects that discussion, and the decisions made by the committee to trial for the remainder of the 2019 season. 
Note there is no change to year 1-4 uniform, where players can wear whatever they would like. 
We decided that the following were the key purposes of NSN.
Promote netball
Enable kids to play and participate in netball
Enable kids to compete in netball
Develop a concept of team
Build confidence
Make it a fun environment so that kids will want to come back the next season
Provide opportunities for skill development
We then discussed what the key requirements for a uniform were when taking the above into account. This is what we came up with.
Needed teams to be identifiable/differentiated from each other (including bibs)
Should be comfortable to wear
Suit the purpose
Provide warmth
Enhance safety
Inclusive 
In addition to the above we discussed the benefits of a uniform as opposed to no uniform are
Gives a sense of pride - representing the school
Sense of belonging - something that is bigger than self
For some schools there is a different uniform for the year 7 and 8s, so provides a sense of achievement representing the 'senior' school 
Based on the above discussion the committee decided that we would trial the following for the remainder of the season and seek feedback from our members to establish a set of guidelines for 2020 and beyond.
Schools have the final decision on what they will allow as part of their uniform, and can decide on which colours are acceptable etc. Schools need to confirm their decision with NSN. 
Players can continue to wear thermals (top and leggings) under their uniform. Schools can review what colours/styles they will allow. Recommendation is to keep it simple and something that parents can easily find. Relax the rules around specifics - so if the thermal is mainly the registered colour then that is ok.
Players may wear a sweatshirt/hoodie/jacket under their bib - in the colour that the school accepts. Schools to make a decision that is easiest for the majority to achieve without creating an additional cost. Could be a school colour, could be a common colour
Any garment that has a hood or ties needs to have the hood and ties tucked inside the garment for safety reasons
Beanies will be accepted - common sense please, no big pompoms etc. No hats with ties
Religious or cultural clothing will be accepted, schools to advise NSN so that we can ensure that court controllers and duty umpire are aware.
If at any stage an umpire/duty umpire/court controller believes there is a safety issue in regard to clothing, then this must be removed
Teams and players can decide for themselves when they think it is cold enough to wear extra layers.
The decision to trial the changes is to see if we can achieve having a more relaxed uniform policy, enable children to stay warm when needed, but still maintain the integrity of having a uniform. We will provide an opportunity at the end of the season for schools and parents to give feedback on the trial and any recommendations moving forward. 
Schools can decide and communicate to families what they will accept as colours and additional garments. 
Trial will begin Saturday 3 August. 

Years 5-8 Competition Round Draw
[ CLICK HERE ] to view the latest Northern Suburbs Netball Draw. Please remember that this draw is not finalised until Wednesday night and may change up til this point.
 Note: the last game of the round is being played on the 24th August, with a reserve day on the 31st August. Any cancellations during the round will result in the reserve day being a game day. Please plan accordingly.

Player Development Programme
Registrations for the PDP programme have now closed.

BBQ Roster
The BBQ roster for Terms 2 & 3 2019 is now available:

2019 BBQ Roster

School Registration Years 1 & 2
Registration for year 1-2 players has now closed.
NSN cancellation policy
Click here to download the updated policy

2018-08 NSN cancellation policy


Updated Handbook for 2018
Here's a great read which answers many basic questions and a few of those things you are just not sure about. You might even learn something completely new too. Thanks to all the committee members who have helped updated it. Click on 'Handbook 2018' below to see the PDF.

2018 Handook - updated July


Queries . . .
If you have a query your first contact is your school delegate. Emails received from parents/members will be referred back to your delegate.
If you need to contact our chair or secretary please do so vie email : Chair or Secretary .


CALENDAR


Sponsors