Year 1 and 2
Year 1-2 games are played at Queen Margaret College Gym, Term 3 fom 11am-2pm. The programme will run for 8 weeks. Registrations for Year 1-2 games open on the 19th June 2019

For more information on this seasons programme please read this document.

2018 Y1-2 Detailed information
The aim of this programme is development fundamental skills. The programme consists of a 25 minute skills session followed by a 2x10 minute game of 4 aside netball.
The skills session is run by trained junior coordinators with support from 'Star Helpers'.
The game is played across one third of a full sized netball court (sideline to sideline). Goals are scored by shooting the ball into hoola hoops held by parents. The emphasis on equal participation.
Coaching or 'Star Helpers'
Coaches at Year 1 and 2 are refered to as Star Helpers. There is a compulsory star helper workshop run at the start of each season. Please keep an eye on our Facebook page for details of workshops and registeration.
Coaches are required for each group of 5 children entered by a school.
If you have any questions please contact year1and2@nsnetball.co.nz
Click here to download the Year 1 and 2 game information brochure.
click here to download the Year 1 and 2 rules.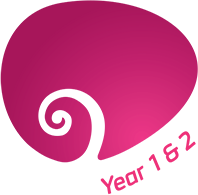 Weekly Skill development Sessions
Here is the list of activities for each session. Click on each activity to see an example of it on Youtube.
Week 1 : Balance
Week 2 : Ball skills - passing
Target ball
Week 3 :Ball skills - catching
Freeze
Week 4: Shooting
Week 5: Dodging
Week 6: Pivoting
Week 7: Jumping
Week 8: Take-off