futureFERNS netball for years 1 and 2
 Term 3 2021
4 groups of 50 mins for 8 weeks
Sundays 11-2pm
Played indoors at Queen Margaret College Gym 
53 Hobson Street, Thorndon
Contact Yvonne Hill
Year 1 and 2
futureFERNs Programme
The focus for this age group is on exploring Netball and the development of fundamental movement and ball skills. The 50 minute session will include skill development followed by a game.
Our Star Helpers are essential for us to run a successful programme & all children participating must have an adult responsible for them stay for the duration of the session. So why not join in and become a Star Helper?
More information about the programme can be found at https://www.futureferns.co.nz
Registration
Registration for the year 1 and 2 programme has now closed.

Session Details
The assigned sessions for the 2021 programme will be emailed to all participants before the 28th of July. If you have not received information by this date, please contact Yvonne at year1and2@nsnetball.co.nz.
Key Dates
Registrations for the season open 23rd June and close on 7rd July 2021.
Star Helper Training:  Sunday 25th July 2021 12:30-2pm at Queen Margaret College Gym, 53 Hobson Street, Thorndon.
Programme: 8 weeks from 1st August 2021 at Queen Margaret College Gym, 53 Hobson Street, Thorndon
Programme Format
Sessions run for 50 minutes made up of 30 minutes of skills followed by a 20 minute game
The focus of the programme is to teach children fundamental movement and basic netball skills through fun games and activities. The 4v4 game format allows all players to pass, catch and shoot from the first session
Sessions are designed that if a child misses a session they will still be able to participate in following weeks
The adult responsible for a participant must stay for the duration of the session 
A participant will be given a session time at the start of the programme which will then be their session time every week for the duration of the programme
Generally no more than 5 children from the same age group and same school will participate in the same session time together. If a child needs a particular time or to be with a particular group of children please detail this in the note section on the registration form
Note we do not register participants into 'teams' and encourage children to play with different children each week
All equipment is provided
Star Helpers
Star Helpers are essential for us to deliver a quality programme. Becoming a Star Helper is a great way for parents and guardians to become involved in their children's sport and be introduced to fundamental skills used in netball and other sports.
For every 4 children that register from a school, we ask that there be at least 1 Star Helper volunteer.
To be a Star Helper parents/guardians must attend the clinic on the 25th July 12:30-2pm and may bring their children if they need to.
Star Helpers only attend the session that their child attends and there is no requirement for them to attend every session.
Star Helpers do not need any netball qualifications, experience, or knowledge.
People that have done Star Helper training for the Year 3 & 4 programme are eligible to become Year 1 & 2 Star Helpers and may attend the clinic if they wish.
Registration Process
The information collected for registration is first name, last name, home phone or mobile, email address, parent/guardian name, any medical issues, notes about the registration and whether the parent/guardian is interested in becoming a Star Helper. This information will only be used by Northern Suburbs Netball to run the programme.
The cost of the programme is $40 per participant, which will be invoiced to your child school.
The last day for cancelling out of the programme and still receiving a refund is 2nd August 2021.
This programme is limited to the first 120 registered participants. 

For a PDF version of the information for the 2021 programme, please click on the link below

2021 Year 1 and 2 Programme Details
To download the flyer for the 2021 year programme, click on the link below

2021 Year 1 and 2 Flyer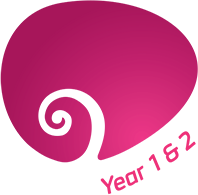 Weekly Skill development Sessions
Here is the list of activities for each session. Click on each activity to see an example of it on Youtube.
Week 1 : Balance
Week 2 : Ball skills - passing
Target ball
Week 3 :Ball skills - catching
Freeze
Week 4: Shooting
Week 5: Dodging
Week 6: Pivoting
Week 7: Jumping
Week 8: Take-off