Year 3 and 4
Year 3-4 games are played on the Newlands College netball courts in term 3 from around 2-4pm (depending on the number of teams registered). Sessions run for 45 minutes and include a warm-up, skills session and a game.

The focus for this age group is learning basic skills in a modified game of 5 v 5, using two thirds of a netball court. Mother Earth Future Ferns Year 3 and 4 is designed to be fast and fun, maximising participating and touches of the ball. With modified equipment and less players on the court, in 5 v 5 the game is less complicated. Five players in each team and rotating positions ensures everyone gets an equal chance to develop their skills.

COVID Level 2 Rules
We can continue to offer Year 3 and 4 netball under level 2. The information in this section supercedes all other rules.
We can play games, but not run the skills sessions. Each team will have a time-slot. The games will run for 20 minutes: 2 9-min halves and a 2-min half time. Rolling subs are allowed. Only courts 1, 3, 4 and 6 will be used.
These are the requirements that will enable games to go ahead:
Each team needs to have its own bibs and ball - these are NOT being supplied at the courts
There are no spectators
Each team can have 2 adults with them - a coach and a manager
Masks are to be worn by anyone 12 years and over. When on court, masks do not need to be worn
There are no toilet facilities
Contract tracing forms for each team need to be emailed to Amanda (year3and4@nsnetball.co.nz) by 5pm on the Sunday after the game. Please only send one form per school.
A draw has been emailed out to the relevant parties, and supercedes the draw below
Entering the courts:
Teams meet their coach and amanager in the Newlands College Quad 15 minutes BEFORE your game time 
Organise your temas with their bibs etc in the quad area - do not wait to get to court for this
Do not come up to the courts until the court controllers stationed in the quad tell you to head up
Scanning is mandatory. The QR coedes will be available as you enter the courts
Everyone should sanitise their hands before and after their session. Sanitising stations will be avialable in the quad/warm-up area
Exiting the courts: 
Teams will leave the courts promptly at the end of the game. Court controllers will direct each court to leave separately so there is as little crossover between teams as posible. Please wait at your court to be told when to leave 
We know that not everyone will agree with these requirements and the way we operate under these rules, but please help us to help you. Play by these rules and we will hopefully  get out of this level sooner rather than later. Most importantly, BE KIND to those who are doing their best to give the players a few more rounds of netball this season - they are a huge asset to what we do.
Coaching
All teams are required to have a coach (or star helper) that completes the appropriate training/s as set out by Northern Suburbs Netball committee.

If you have any questions please contact year3and4@nsnetball.co.nz

Click here to download the Year 3 and 4 game information brochure.

click here to download the Year 3 and 4 rules.

On the day
Please meet your team in the quad area of Newlands College and do a warmup with them there - the year 3/4 handbook has a good warmup in it
Come to the courts just a few minutes before your skills session start time
Games are 2 x 9 minute halves with a 1 minute break between. Players change ends at half time
Rolling subs are allowed
Season Dates 2021
July: 31st
August: 7th, 14th, 21st, 28th 
September: 4th, 11th, 18th, 25th
25th September is our Festival Day 
Year 3&4 Schedule 2021
Court 6
Newlands Kiwis
Ngaio Kakapo
Court 3 
Khandallah Stars
Crofton Crushers
Court 4 
Churton Park Comets
Paparangi Puffins
Court 1
West Park Glitter
Johnsonville Team 1 
Court 6 
Redwood Rangers
Thorndon Stars
Court 3 
QMC Thunder
Newlands Tuis
Court 4 
Churton Park Stars
St Brigid's Otters
Court 1 
West Park Sparkle 
Ngaio Tui 
Court 3
Bellevue Manuka
Redwood Risers
Court 4 
Thorndon Challengers
St Brigid's Bunnies
Court 1 
Newlands Pukeko
St Benedict's Manuka 
Court 6 
Ngaio Ferns
Redwood Rhinos
Court 3 
Johnsonville Team 2
Cashmere Ave Green
Court 4 
Bellevue Kauri
Paparangi Penguins
Court 1
Churton Park Storm 
St Benedict's Kowhai 
Court 6
Churton Park Thunder
Ngaio Steel
Court 3 
Churton Park Lightning
Cashmere Ave Blue
Court 4 
Amesbury Ferns
Khandallah Galaxy 
Court 1
Cashmere Ave Orange 
Paparangi Pukekos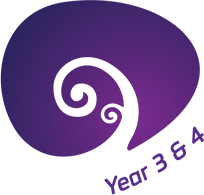 Weekly Skill development Sessions
Here is the list of activities for each session. Underlined words are clickable and take you to an example of it on Youtube.

Week 1 : Balance
In the orchard
Outside Leg

Week 2 : Ball skills
 Order Ball

Week 3 : Shooting
Square Up

Week 4: Pivoting
Pivot Tag

Week 5: Dodging

Week 6: Defence
3-4-5

Week 7: Shooting
Elevens

Week 8: Ball skills
Square Pass
Variety Ball

Week 9: Take-off
Foot forward first and stop

Week 10: Tournament