Year 5 and 6
Year 5-6 games are played at Newlands College and ocassionally Newlands Intermediate over terms 2 and 3 from around 11am - 1pm (depending on the number of teams registered). Registrations for Year 5-6 teams will open on the 1st April 2019.
Play 6 v 6 which is a fast game provididing lots of touches on the ball. The 6 v 6 game is played on a full size court with three positions on each team. Players rotate to prevent early specialisation in positions. The emphasis is on all players geting plenty of touches of the ball and the opportunity to develop a broad skill set.
Coaching
Keep an eye out for coaching courses either run by Northern Suburbs or Neball Wellington Region. There is a specific Year 5 and 6 course which will be run yearly. Like our Facebook page to keep up to date with upcoming courses.
If you have any questions please contact coachingdevelopment@nsnetball.co.nz
Click here to download the Year 5 and 6 game information brochure.
click here to download the Year 5 and 6 rules.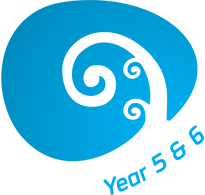 Key rules
size 4 ball
2.6m hoop height
played over 3 thirds of the court
2 attacks, 2 centres, 2 defenders
4 x 8 minute quarters - 1, 2, 1 minute breaks
players have up to 5 seconds to play the ball
players must not reground the first landed food before releaseing the ball
defending players must be at least 1 metre away from a player with the ball
each quarter the centres 'paper, scissors, rock' to decide who has first centre pass
the team who has not scored the goal had the next centre pass
one centre from each team must go off court for the centre pass and cannot return to the court until the centre has been received